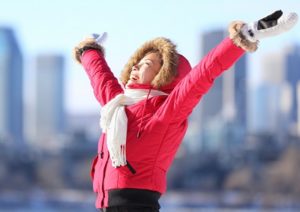 At BecomeaCanadian, we offer beneficial services to skilled foreign workers wanting to apply for a permanent resident visa to Canada. Become A Canadian subcontracts Great North Immigration Inc. to perform eligibility screening of profiles of becomeacanadian.org end-users. This service is provided in accordance with our Terms of Use (authorized representatives) and under the terms and conditions made available by Great North Immigration Inc. Become A Canadian is not an agent of Great North Immigration Inc. or its consultants.
Great North Immigration Inc. is managed and operated by Mr. Amir Shuval and Ms. Sigal Barak, both highly experienced Canadian immigration consultants. Mr. Shuval and Ms. Barak have assisted numerous individuals from all over the world to secure both permanent and temporary residence visas for Canada. Their status as "Authorized Representatives" under Canada's immigration law allows them to represent individuals in a wide range of Canadian immigration matters before federal and provincial immigration authorities.
It is our goal to see you succeed, and therefore, the immigration consultants we work with will first assess which of the immigration programs in Canada would be best for you. Learning this valuable information can help you to avoid wasting time and energy by filling out the incorrect application. Our online process is easy to use, and the assessment will be the starting point of the entire process. Your Assessment Results, provided by the immigration consultants we collaborate with, will let you know which visa program for immigrating to Canada best matches your profile.
If it is established that you are eligible to start the process for one of the visa programs in Canada, the experienced team of immigration consultants who collaborate with Become a Canadian can work with you to begin the actual immigration procedure. Each step must be handled correctly, which is why it is beneficial for you to receive guidance and have your questions answered by the immigration consultants who we work with. We know how much time and money can be wasted if the process is not done precisely right, so we will work with you to avoid delays and help you prepare and file your application as quickly as possible.
Another way that we serve our clients is to make it easier for them to pay for the services that we offer. We will not require all of the payment for the services offered up front, but we will work with you through a payment plan to make it easier on you. Our team understands that the cost can be worrisome, which is why we do everything possible to help our clients get the services that may help them to get moved to Canada as quickly as possible.
Why Work with BecomeaCanadian?
There are many reasons that you can benefit from the services we offer to help you apply for your Canadian visa as quickly and stress-free as possible. Here are some of the main advantages:
We will provide you with top-notch customer service all along the way.

We are affordable and will work out a payment arrangement with you.

We will provide you with personalized service, performed by the immigration consultants we work with, to find the best visa for you.

You will be kept up to date on the status of the application process.
Top-notch Customer Service
Affordable Payment Arrangement
Professional Immigration Consultants
Updates Throughout the Process
BecomeaCanadian offers services provided by the immigration consultants we work with to help you and your family get started on the path to applying for your visas to become permanent residents of Canada. Contact us today to see how we can help you!