Applying for the Provincial Nominee Program (PNP) in Canada requires a two-step application process. The first step requires you, as a skilled foreign worker, to apply to the program for a particular province or territory in Canada. Next, if approved, you can apply for a permanent resident visa to Canada.
This will require you to list all eligible family members on your visa application, including requirements for character and health, and also meet any other requirements.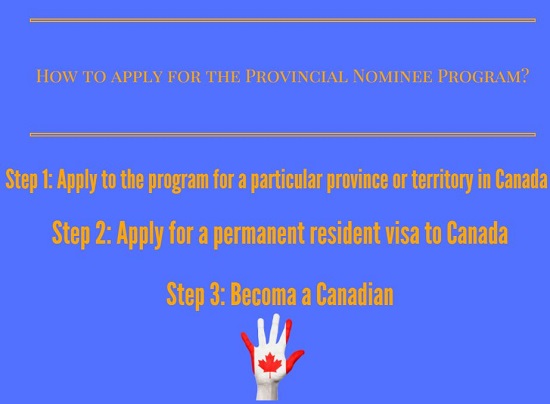 Please note that the individual territories and provinces in Canada each have their own PNP requirements for qualified foreign workers who want to relocate to Canada in a particular territory or province.

The territories and provinces work with the Canadian government to help determine the qualifications. It should be noted, however, that foreign workers who want to immigrate to the province of Quebec in Canada should apply to the Quebec Selected Skilled Worker Program (QSWP).
Become a Canadian is a private immigration service that helps foreign nationals immigrate to Canada to live, work and study.