Canada is on trend to help immigrant families reunite under the reunification program. Minister Amarjeet Sohi said they would increase the number of parents and grandparents allowed to relocate to Canada to 20,500 every year until 2020. Only 17,000 people were admitted under the program in 2017. Sohi commented, "Parents and grandparents often help care for children, for example, increasing their parent's ability to work and study and to make a meaningful contribution to their communities." He said immigrant families that can stay together integrate better into Canadian society. Immigration to Canada is possible when you meet the eligibility requirements and receive guidance through the process. Become A Canadian is committed to helping you and your family obtain the required visa to live and work in Canada. Contact them today!
Sohi said the Canadian government is in the process of replacing the much-criticized lottery system for parents and grandparents and will be going to the first-come-first-serve way of immigration for them. The executive director of the Edmonton Mennonite Centre, Erick Ambtman, is happy Ottawa is finally listening to the concerns of family separation that his organization has been discussing for years. He said they are aware that families and kids are better when they are together. "It is kind of like, the village is raising the child, not just mom and dad," Ambtman said. If you are considering relocating to Canada, contact Become A Canadian. They will walk you through the immigration process step-by-step.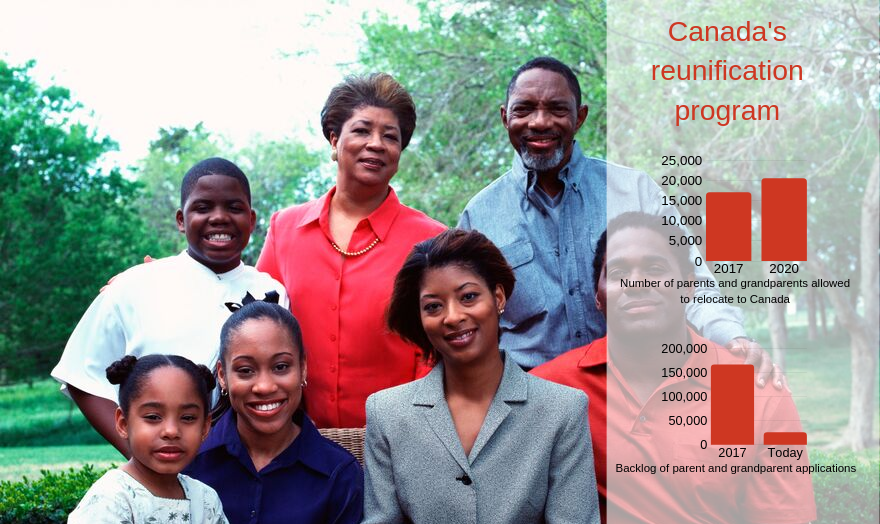 During the announcement, Sohi also highlighted the progress they have made in the immigration system and criticized the previous government for long processing times, a large backlog, and a gap in services. He said they had eliminated much of the backlog of parent and grandparent applications, going from 167,000 to just less than 26,000. If you want to live and work in Canada, the team of professionals at Become A Canadian can walk you through the immigration process. They will help you evaluate your situation and decide on the best option for a permanent residency visa to Canada. They will answer any questions you may have along the way. Now is the time to consider immigration, as the government is moving toward helping make the method easier for immigrant families.