Canada is one of the most multicultural countries in the world. As a result of Canadian immigration, 22-23 percent of the 36 million people who live in Canada are foreign-born. Around 250,000 people are issued a Permanent Resident Visa to Canada each year through various immigration programs, while approximately 250,000 permanent residents are approved to become a Canadian citizen annually. For example, 252,000 Canadian permanent residents became new citizens of Canada in 2015, according to the Canadian government. Why are so many people deciding to immigrate to Canada and become a Canadian citizen? There are many good reasons to choose Canadian citizenship. Many of the motivations to become a Canadian citizen are actually the same reasons that attract thousands of people to immigrate to Canada in the first place.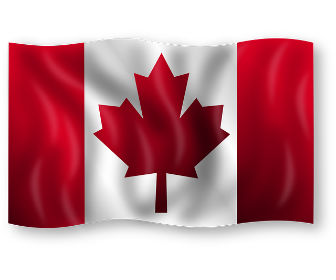 In general, people who live in Canada enjoy a high standard of living. Jobs in Canada often pay well and this has helped to make Canadians some of the most prosperous people on the planet. With good incomes and free basic healthcare, Canadians have one of the longest lifespans of any country on Earth. There are also many excellent educational options available to those who live in Canada and this can open the door to great career opportunities.
Furthermore, Canada is a beautiful country and its cities are among the best places to live in the world. Since a large percentage of people who live in Canada are themselves immigrants, Canadian newcomers can feel comfortable living in their new country. The Canadian government and businesses in Canada view immigrants as an asset to the country and, therefore, Canadian immigration programs have been created so more people can move to Canada. Additionally, Canada is a democracy where equality and freedom are important values protected by the rule of law.
Another good reason to become a Canadian citizen is that it only takes a relatively short amount of time and offers additional advantages. After living in Canada as a permanent resident four years and meeting other criteria, an immigrant can apply for Canadian citizenship. As a citizen of Canada, an immigrant can obtain a Canadian passport which can allow him/her to live in Canada or travel abroad for extended periods of time. Canadian citizenship also grants an immigrant the right to vote or to run for political office. These are just some of the many reasons people choose to become a Canadian citizen.